Russell Bowman Art Advisory

311 West Superior
Suite 115
Chicago, IL 60654

Tues-Wed. by appointment
Thurs - Sat 10-5:30
T 312 751-9500
F 312 751-9572
info@bowmanart.com
CURRENT EXHIBITON
Ray Yoshida:
Early Works on Paper
March 20 - May 16, 2015
Opening Reception Friday, March 20th, 5:30 - 8:30 PM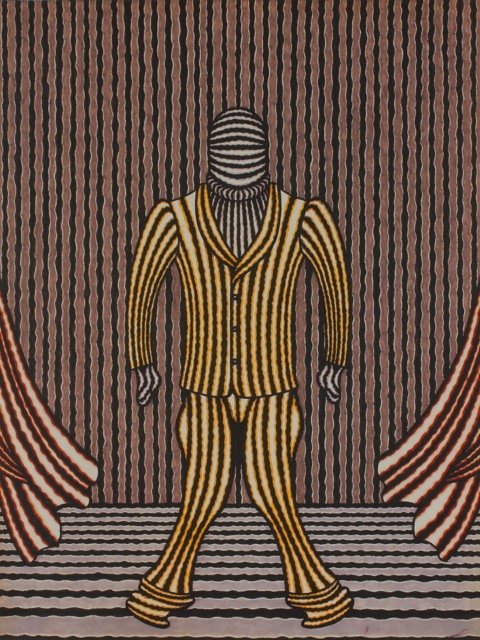 Untitled, c. 1972, Felt-tipped colored pen on paper, 24 x 18 inches

A legendary teacher at the School of the Art Institute of Chicago, Ray Yoshida was the teacher of most of the Chicago Imagists and a full participant in their explosive creativity in the late 1960s and early 1970s. The first gallery exhibition of Ray Yoshida's work since his death in 2009, this exhibition focuses on the little known works on paper and collages from the period around 1969-1972. Included are the iconic "robed figure" images, early comic book collages and experimental landscape and figure subjects that reveal both Yoshida's connection to Imagism and his distinct stylistic contributions.
Please contact the gallery for additional images.
Click Here to View Images from this show
EXHIBITION HOURS:
Tuesday - Wednesday by appointment; Thursday - Saturday, 10:00 - 5:30
----------
In additon to the gallery program focusing on modern, contemporary and self-taught art, Russell Bowman Art Advisory provides complete collection development and management services for private collectors, corporations and institutions. Services include collection planning and acquisition, coordination of appraisals, conservation, framing and installation, private sales and donations to institutions.
Sales to private clients in Chicago, New York and Milwaukee and to institutions including The Art Institute of Chicago, Pennsylvania Academy of Fine Art, New Orleans Museum of Art, Memphis Brooks Museum of Art, Akron Art Museum and others.

© 2003-2015 Russell Bowman Art Advisory, all rights reserved