Russell Bowman Art Advisory

311 West Superior
Suite 115
Chicago, IL 60654

Tues-Wed. by appointment
Thurs - Sat 10-5:30
T 312 751-9500
F 312 751-9572
info@bowmanart.com
CURRENT EXHIBITON
ED PASCHKE DRAWINGS
November 1, 2013 - January 25, 2014

Opening Reception: Friday, November 1, 5:30 - 8 PM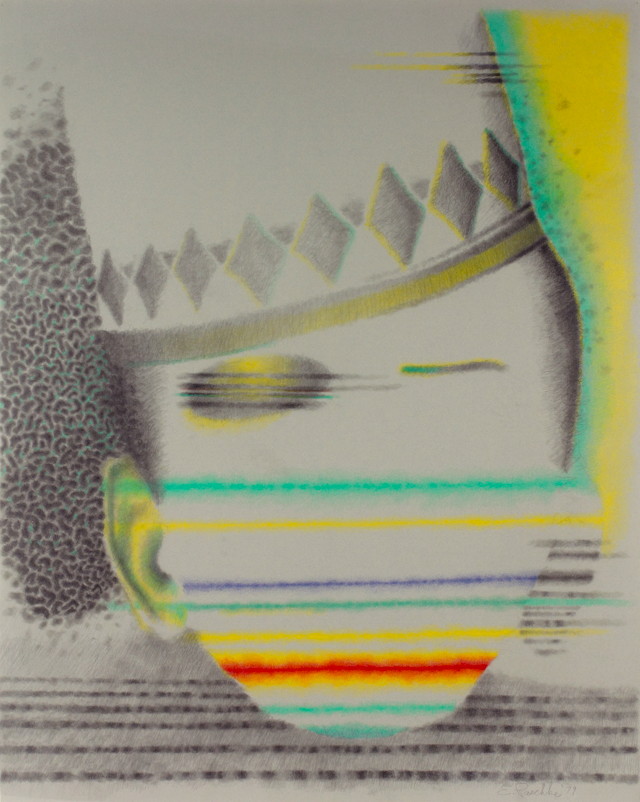 Fuera, 1979, Pencil and colored pencil on paper, 40 x 32 inches
----------
Click Here to View Images from this show
Surveying some thirty-five years of his career, this exhibition includes examples of Ed Paschke's earliest known drawings of the 1960s, the street characters of the 1970s, and the more abstract film and video-influenced work of the last two decades until his death in 2004. A highlight is a never-before-exhibited group of satirical figures from the Watergate era: Nixon, Ehrlichman, and Mitchell.
EXHIBITION HOURS:
Tuesday - Wednesday by appointment; Thursday - Saturday, 10:00 - 5:30
----------
In additon to the gallery program focusing on modern, contemporary and self-taught art, Russell Bowman Art Advisory provides complete collection development and management services for private collectors, corporations and institutions. Services include collection planning and acquisition, coordination of appraisals, conservation, framing and installation, private sales and donations to institutions.
Sales to private clients in Chicago, New York and Milwaukee and to institutions including The Art Institute of Chicago, Pennsylvania Academy of Fine Art, New Orleans Museum of Art, Menphis Brooks Museum of Art, Akron Art Museum and others.

© 2003-13 Russell Bowman Art Advisory, all rights reserved